What are the different types of gas regulator?
There are several types of gas regulator:
Bullnose
Clip-on
Bolt-on
Campingaz
Changeover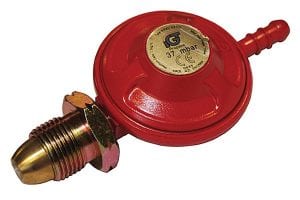 Bullnose, or POL (Prest-O-Lite Company) regulators are used with propane gas cylinders. The connector has a left-hand, or anti-clockwise, thread which you screw directly into the valve of the gas cylinder. They are available in either high pressure or low pressure versions.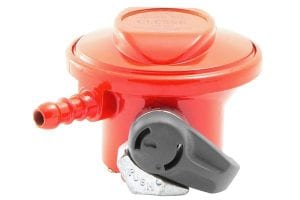 Clip-on gas regulators sit on top of the cylinder and are one of the most popular types, with many different designs on the market. Versions are available to use with either propane or butane gas.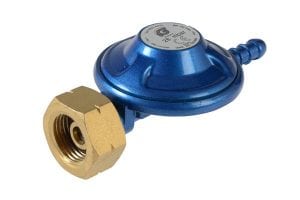 Bolt-on regulators are made only to fit small Calor 4.5kg butane gas cylinders. They are screwed onto the cylinder valve through a connecting nut.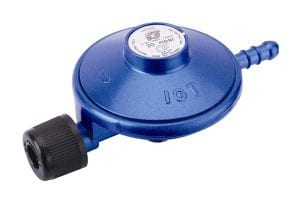 Campingaz regulators originated in France and are one of the most widely used types in mainland Europe. They are also popular in the UK.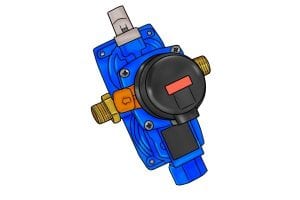 Changeover gas regulators are used in many situations where more than one cylinder is required. When one cylinder is empty, a changeover regulator will switch to the reserve supply to ensure a continuous flow of gas. Both manual and automatic versions are available.