What are the parts of a vernier caliper?
The vernier caliper is a measuring tool used to get precise linear dimension measurements. A vernier caliper is especially useful to measure the diameter of cylindrical objects as it's jaws can clamp either side to get accurate measurements.
Vernier Caliper Upper Jaws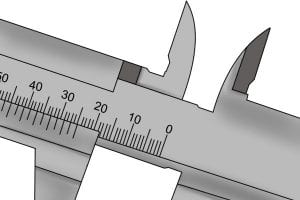 The upper jaws of a caliper are used for taking inside measurements such as the diameter of a hole or slot.
Vernier Caliper Lower Jaws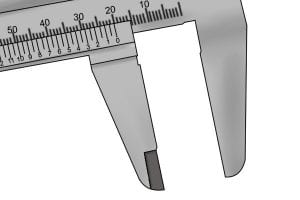 The lower jaws are used for measuring outside dimensions such as width, length and diameter.
Vernier Caliper Depth Rod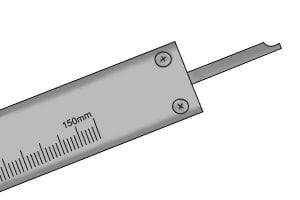 The depth rod is used for measuring the depth of holes. It protrudes when the thumb screw is turned.
Vernier Caliper Main Scale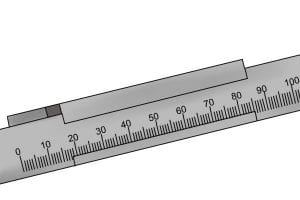 The main scale runs along the beam of the caliper. On a metric vernier caliper, the main scale is graduated in centimetres (cm) and millimetres (mm).
On an imperial vernier caliper, the main scale is graduated in inches, with each inch divided into increments of a tenth of an inch (0.1 inch).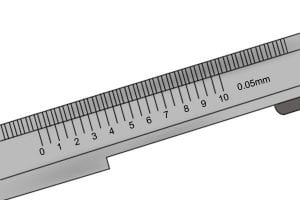 The vernier scale adds an extra degree of accuracy to measurements. On the vernier scale, the smallest increment on the main scale is further divided.
The metric vernier scale is divided into 50 equal parts. The measuring range of the vernier scale is usually 1mm, with each increment representing 0.02mm.
On an imperial caliper with a main scale of 6 inches, the vernier scale is 0.6 inch long, and is divided into 25 parts. Each increment has a length of 0.001 inch.
Vernier Caliper Thumb Screw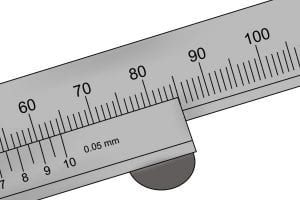 The thumb screw is used to precisely adjust the measuring faces of the caliper (both sets of jaws and the depth rod). It helps the user to get a tight grip on the material they are measuring.
Vernier Caliper Lock Screw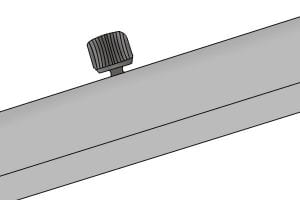 The lock screw secures the jaws into place, so the object you are measuring can be removed, and readings taken.