What are the different types of socket bits?
If you have just started to use sockets, then you might find yourself asking what are the different types of socket bit. Luckily for you at Wonkee Donkee we have a full guide for you.
To start you need to know what is a socket bit. Socket bits are available in either a one piece or two piece construction.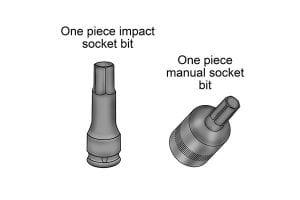 One piece socket bits are made for both manual and impact (powered) use. These are generally made from one complete piece of material.
However, some socket bits have a bit made of a different material to the socket body permanently fixed in place. These are also considered one piece sockets, for the sake of ease.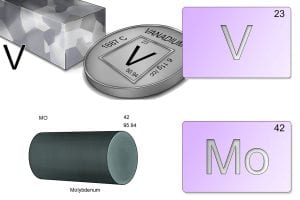 The socket body and driver bit parts of one piece socket bits are more commonly made of the same piece of metal.
Those designed for impact use will be made entirely from chrome molybdenum, while others produced for manual use will usually be made of chrome vanadium.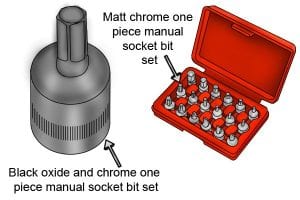 Manual one piece socket bits will either have a chrome coating or a combination of chrome and black oxide. Chrome offers slightly better corrosion protection, but can chip and wear, so black oxide is sometimes used on the bit part of the socket.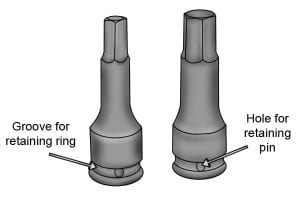 Impact socket bits have a groove around the outside of their drive end, which is for a retaining ring and a hole in this groove for fitting a retaining pin. For more information on retaining rings and pins, see: What socket accessories are available?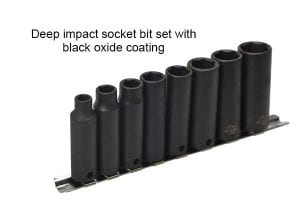 Like impact sockets (see: What is an impact socket?), they have a black oxide industrial finish instead of the chrome finish found on other sockets. This finish, unlike chrome, will not flake off under impact or vibration, so helps to maintain the corrosion protection of the tool.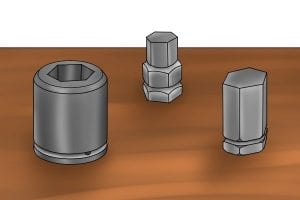 Impact socket bits are usually a one piece design due to the bit and socket body both having to be made of chrome molybdenum, and both requiring a black oxide finish. It is only large industrial impact socket bits that are made in two pieces where there is a cost saving to being able to replace just a worn bit instead of the whole socket bit.
What are the advantages and disadvantages of one piece socket bits?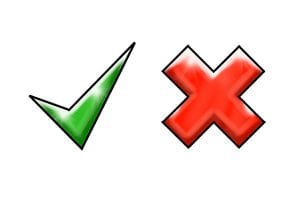 Advantages
 Cost less than two piece socket bits
Disadvantages
Unusual bit designs can be hard to find as one piece socket bits
Whole socket has to be replaced when worn or damaged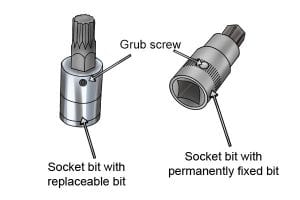 Two piece socket bits consists of a bit such as screwdriver bit, and a bit holder which is also called the socket body. The replaceable screwdriver bit is secured in the socket body of the bit holder by a small grub screw, sometimes called a set screw or head screw.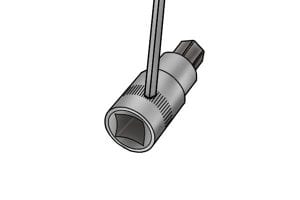 Socket bits with a two piece construction and a grub screw have the advantage that you can easily replace the bit should it become damaged. This can save money in applications where socket bits are in heavy or frequent use, as replacing a bit is cheaper than replacing an entire socket bit.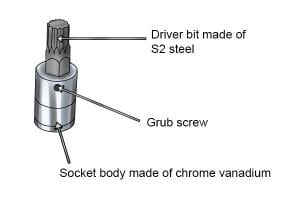 The bit of two piece socket bits is made of the same material as other screwdriver bits, typically S2 or chrome vanadium steel. The bit is usually coated with a black oxide finish, for corrosion protection and wear resistance. However, it can have any coating that can be applied to a normal screwdriver bit. For more information see: What is a screwdriver bit?
The socket body is usually made of chrome vanadium steel finished in a chrome plating.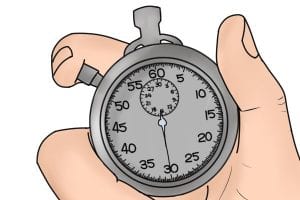 The two piece construction with replaceable bit also allows you to change the type of bit within the socket bit for another type of bit. However, as most socket bit sets will come with a range of different bit types it is much quicker and easier to use one of these than swap the bit.
What are the advantages and disadvantages of one piece socket bits?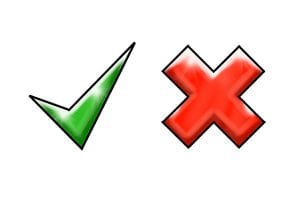 Advantages
 Bits can be replaced when worn or damaged
More bit styles available than with one piece design
Bit style can be swapped
Replacement bits cost less than whole one piece sockets
Disadvantages
Initial purchase cost is more expensive than one piece design
Small sizes are rarely available as impact sockets in a two piece construction