How to choose a socket set?
 Socket sets contain sockets or socket bits of varying sizes. Socket sets are advertised by the number of pieces that they contain, so it could be a small 13 piece socket set or a comprehensive 573 piece set.
However, each piece may not be a socket. Socket accessories, screwdriver bits, turning tools and even non-socket-related tools such as spanners included with the set are often classified as pieces.
What are the different types of socket set?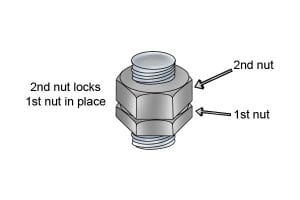 Non-socket-related tools such as spanners, can be useful if you have to tighten one nut down onto a second nut to lock them onto a bolt shaft, as the spanner can be used to hold the first nut in place whilst the socket turns the second nut.

The more pieces a socket set contains, the more versatile it will be. However, very large socket sets such as those containing 500+ pieces will normally be sold in a tool trolley or chest, which, while very useful for storing and organising tools in a workshop, is not easily portable if you have to travel out to a job.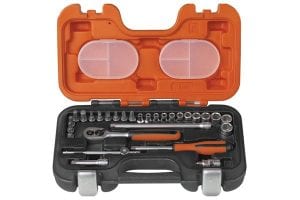 On the other hand, smaller socket sets are easy to carry and transport, but may not contain all the different socket sizes or accessories you require. When selecting a socket set, you should think about where you will be using it as well as what it must include.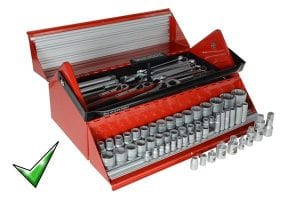 Instead, try to buy the socket set that will expand your tool collection in the best way, and concentrate on the size range of sockets included, both standard and deep lengths, in metric and imperial sizes.
What should you consider when choosing a socket set?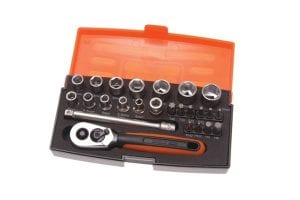 If you know you will only be using your socket set for work on a certain item or a small number of items that you know only have either metric or imperial fasteners, then buying a socket set with just sockets of those sizes would be the most economical thing to do.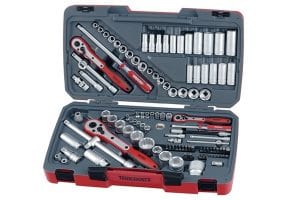 If you occasionally work on other items and may need both metric and imperial sockets, then it's best to buy a socket set that contains both metric and imperial sockets. However, if your budget does not initially allow for this, you should buy the set that you will use most to begin with, as you can always buy the other set at a later date when you need it.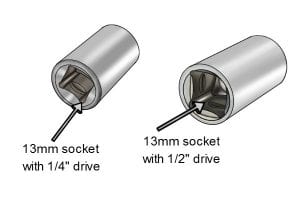 The drive size of the socket set you choose should be determined by the type of work you will be doing and equipment you will be working on. A ⅜" drive ratchet and socket set will be the most versatile and suitable in most applications.
If you intend on doing a lot of work on small or very large items, then you should purchase a socket set with a drive size more suitable to that size of work.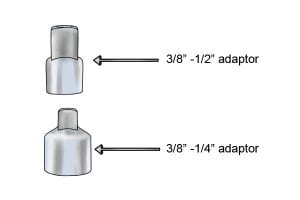 One of the reasons a ⅜" drive size ratchet and socket set are the most versatile, is that with the use of an adaptor, the ratchet can be used on ¼" or ½" socket sets. The ⅜" drive socket set can be used with a ¼" or ½" drive ratchet with the aid of an adaptor.
If you are purchasing a large socket set, it is likely to come with more than one size of ratchet and sockets. This will allow you to work on a wide range of tasks.
Should you buy an impact socket set?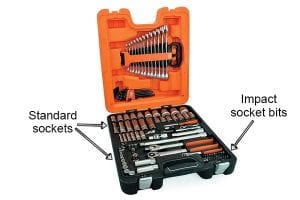 If you know you will only ever be working on equipment that requires manual sockets, then there is no need to go to the additional expense of purchasing an impact socket set. However, manual sockets should never be used with impact wrenches.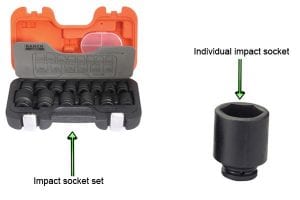 If you occasionally need to use a socket with an impact wrench, then you should either purchase an impact socket set or just the individual impact sockets that you need.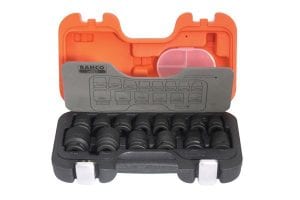 Should most of your work require the use of an impact wrench, then having a complete set of impact sockets is a must. As impact sockets can also be used with manual turning tools, should your budget not stretch to both a standard set of sockets and a set of impact sockets, it is better to purchase the set of impact sockets.
Will you need deep sockets included in your socket set?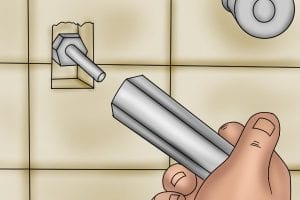 The answer to this depends of what sort of equipment you will be working on. Unless you know for sure that you will not need any deep sockets, it is always a handy to have some in your socket set.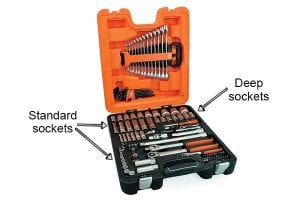 It is not uncommon for some smaller socket sets to contain fewer deep sockets within it than standard ones. So, if you do purchase a set that has fewer deep sockets than standard sockets, make sure the deep sockets are in the sizes you use most often.
Do you want screwdriver bits or socket bits in the set?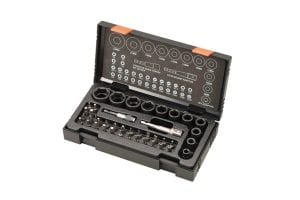 Again, this will depend on what you are intending to be working on. Whilst Torx, spline, Robertson and many of the security screwdriver bits and socket bits are unlikely to be needed by the general DIY enthusiast, they may be required for working on certain items. If you know you will be working on an item that does require them, it is worth searching for a socket set that will include them.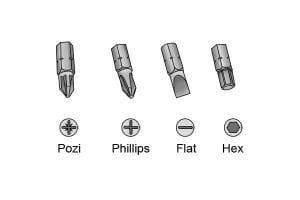 Philips, pozidriv, slot and hex (Allen key) screwdriver bits and socket bits are always useful as they are used in such a wide range of applications even if it is just for jobs around the house.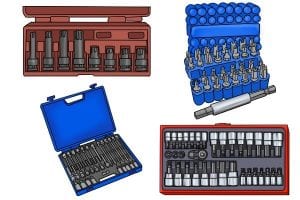 It is also possible to purchase screwdriver bit sets and socket bit sets separately. These are useful if you do not need regular hex sockets or wish to add to a socket set that does not contain any screwdriver bits or socket bits.
Warranties and Guarantees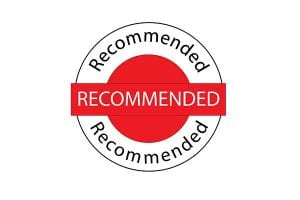 Many socket sets will be sold with a lifetime guarantee or warranty. This can be a sign that a manufacturer has faith in the quality of their socket set. 
However, not all lifetime guarantees and warranties are the same. Some may require you to return the broken socket, others may also require proof of purchase and some may require you to register your warranty for it to be effective.
As each manufacturer has different terms and conditions for their warranties and guarantees, you should check what is included and required as part of the warranty before purchasing the socket set.
Want to know our recommendation? Check out our Best Socket Set Review!