What are the different types of DeWalt Grinder?
DeWalt power tools are known around the world for being manufacturers of high-quality power tools and when it comes to their range of grinders, you will not be disappointed. In this guide to DeWalt grinders, we talk you through all of the best grinders available on the market!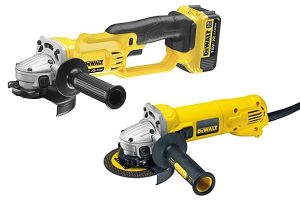 Angle grinders are very versatile and can perform a number of different tasks, including cutting, grinding, sanding and polishing.
Available in both corded and cordless versions, they work by spinning an attachment – usually an abrasive disc – that is mounted on a spindle at a right angle to the motor. For more details see: Introduction to DeWalt Angle Grinders.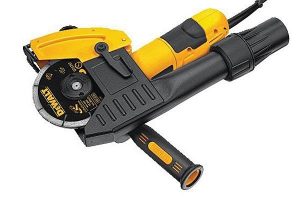 A mortar raking kit is similar to a small angle grinder, but with additional special features to make mortar removal quicker and safer than using attachments on a standard angle grinder.
DeWalt's kit includes a mortar raking wheel, built-in dust shroud, access door for internal corners, and a depth adjustment feature. For more details see: Introduction to the DeWalt Mortar Raking Kit.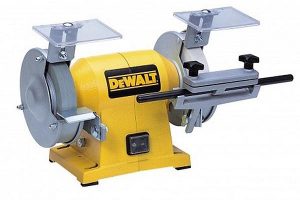 Most bench grinders have two abrasive wheels which turn at high speed to perform tasks such as cutting, shaping, polishing and grinding metal, sharpening tools, and removing rust. DeWalt bench grinders are particularly popular for sharpening and reshaping woodworking tools.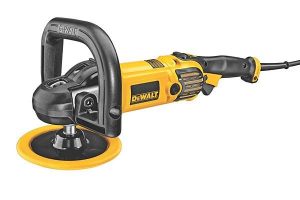 Rotary polishers can be used with an assortment of wool and foam pads which spin around to smooth and shine metal surfaces.
They are mainly used by professionals in the automotive industry to remove scratches and apply polish and wax to produce a glossy finish on vehicle bodywork. For more details see: Introduction to DeWalt Rotary Polishers.