Introduction to DeWalt Rotary Polishers
Rotary polishers have heads that spin in a circular action (only one direction). This motion leads to the creation of friction and heat which smooths the surface. The result of this is a surface that is ready to be worked upon. Most commonly rotary polishers are used to repair damaged paintwork on motor vehicles.
What is a rotary polisher used for?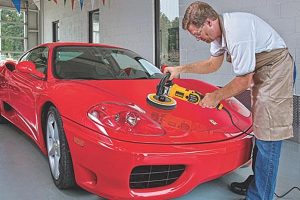 A rotary, or circular, polisher is mainly used by paint technicians, restorers and finishers working on motor vehicles and boats, although it can also be used in metal and concrete finishing.
A foam pad spins round at high speed to remove imperfections such as scratches, tarnish and paint swirls, then a wool pad is used for polishing. The polisher can be adapted for different tasks by changing the accessories.
There is a great skill to polishing and buffing (creating the final gloss) that can take a lot of time and practice to master.
These powerful machines give out a lot of heat, so an inexperienced user might easily end up burning the surface they're trying to restore. For this reason rotary polishers are mostly used by professionals.
The DeWalt DWP849X polisher is available with a choice of 230 Volt or 110 Volt motors.
What are the advantages of a DeWalt Rotary Polisher?
The main advantage of cordless angle grinders is their portability. You don't have to be near a mains power supply so the tool can be used in a wider range of working environments.
In addition, they don't have a trailing power cord which could get in the way as you move around.
Variable speed
No-volt release
Electronic speed control
Soft start
Wool ingestion filters
Rubber gear case cover
Auto pop-off brushes
Multiple handles
Low weight
Heavy duty gearing
Spindle lock
Tool-free accessory change
Choice of pad sizes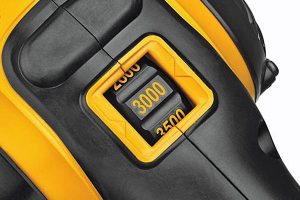 The large variable speed dial lets you easily alter the rate of the machine to suit different tasks and materials just by rotating it with your thumb. The range covers 0-600rpm and 0-3,500rpm.
You might want to use a high speed setting to remove difficult scratches or swirls for instance, and a lower speed for fine polishing.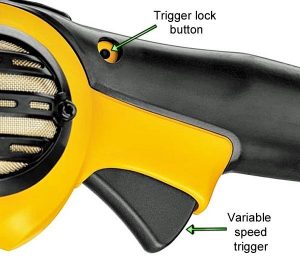 Having chosen a maximum speed on the dial, you can then use the variable speed trigger for instant, precise fingertip control while you work. By varying pressure on the trigger, you can slow down or increase the speed from zero up to the level set on the dial.
Once it's at maximum speed, you can press a button to lock the trigger in position for continuous use at that setting if you want.
The ergonomically designed trigger is extra long so you can grip it with two fingers in a range of positions, helping to reduce fatigue.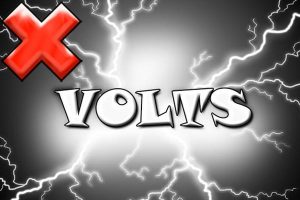 For added safety, the variable speed trigger includes a no-volt release function to prevent the machine from starting before you're ready. The polisher won't fire up automatically when it's plugged in, even if the switch is in the on position.
If there's a power cut or the tool unexpectedly shuts down, you just press the trigger twice to restart it.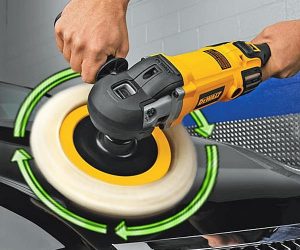 A conventional polisher will slow down as soon as it connects with the work surface. However, the DeWalt polisher electronically regulates its motor to maintain the selected speed consistently, even under load.
When you push the tool down on to the work surface, the motor will automatically adjust itself so that it continues to run at your chosen speed. This gives you precise control and allows you to achieve a better finish.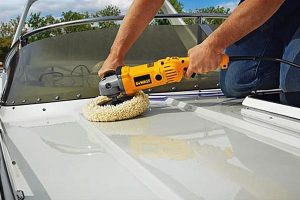 Another beneficial feature is a soft-start function, which makes the tool easier to handle when you first get it going. The motor gradually builds up to its maximum running speed, so that it does not suddenly 'kick' immediately after it is turned on.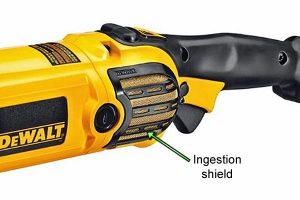 Filters, also called ingestion shields, are positioned over the air intake on both sides of the polisher to prevent wool, dust and other debris from being drawn into the motor. This helps to prolong the life of the machine and reduces service costs. You'll need to clean the filters with soap and water when they get dirty, and replace them when they wear out.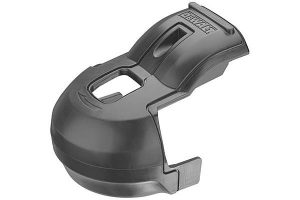 An overmoulded rubber cover surrounding the gear case reduces the chance of accidentally scratching painted surfaces with the head of the polisher while you're working. It also helps to protect the tool from damage if it gets knocked or dropped.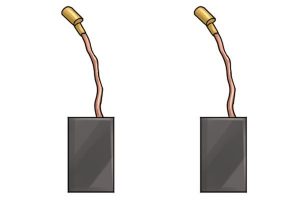 When the carbon brushes become worn down and need to be replaced, they will break electrical contact so that the polisher shuts down automatically, saving the motor from damage. An external door lets you easily access the brushes.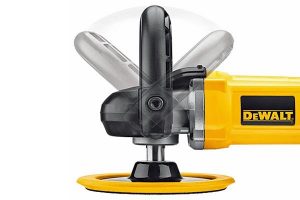 There is a large rubber front handle (also called a bale handle) to balance the weight and give you plenty of control when using the polisher. You can set it in any one of three positions to get just the right angle, and it can be fitted for right- or left-handed use.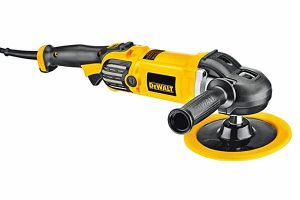 The main handle at the rear is covered in rubber and ergonomically sculpted for optimum grip and comfort. You also have the option of attaching a straight auxiliary handle. This can be fitted on either the left or right side of the polisher.
Weighing in at just 3kg (about 6lb 10z) thanks to its aluminium casing, the polisher is powerful yet easy to manoeuvre – so it shouldn't make your arms ache too much, even using it for long periods.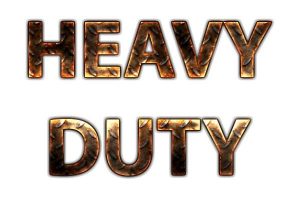 The high quality steel gears have been heat-treated for extra strength and precision-cut to give smooth operation as well as long tool life.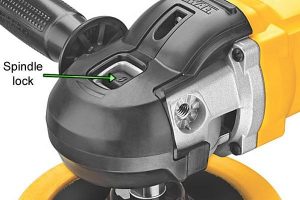 The large spindle lock button lets you safely and speedily change attachments on the polisher. To engage the lock, hold the spindle lock button down and rotate the spindle until it won't turn any further.
Tool Free Accessory Change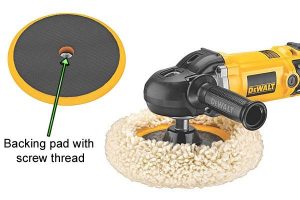 The included hook and loop backing pad is compatible with wool and foam pads that have hook and loop fastenings. This lets you change accessories quickly and easily without the need to use tools, as the backing pad can be simply threaded on to the spindle. You can also use the polisher with rubber pads and double-sided pads.
The DeWalt DWP849X has a size M14 spindle thread and is compatible with polishing pads that have a diameter of 150mm, 180mm and 230mm (6″, 7″ and 9″). These can be attached either to a rubber backing pad or to a hook and loop backing pad.
Tips on using a DeWalt Rotary Polisher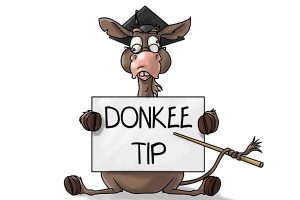 Rotary polishers emit a lot of heat over a small area, so the biggest danger is that you'll end up accidentally burning the workpiece. The best way to avoid this is to keep the polisher moving around all the time, so heat can't build up in one spot.
If the machine gets too hot, lift it up and let it run with no load for a few minutes so its internal fan can cool the motor down.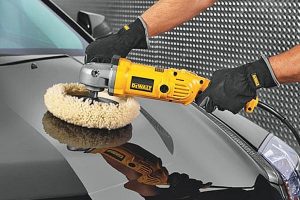 Try and keep the pad completely flush with the painted surface, to spread the heat evenly over as large an area as possible. If the polisher is crooked, more heat will become concentrated on one edge of the pad and you risk damaging the paint. To avoid uneven results only apply a gentle pressure to the polisher, and don't press on the side of the backing pad.
Practice, Practice and Practice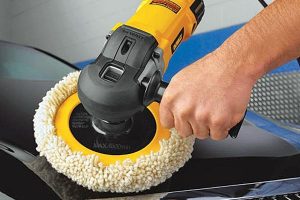 Practice makes perfect! Before you attempt to polish real vehicle bodywork, have a go first on scrap car panels, which you should be able to get from your local breaker's yard.
Various foam and wool pads are available to suit a range of polishing and buffing operations. The foams are colour-coded to indicate different levels of density and softness – although colour can vary according to manufacturer. Wool or synthetic wool bonnets are used for the final polishing stages. Lambswool is generally considered to give the best finish.