Types of DeWalt Fastening Tools and Nailers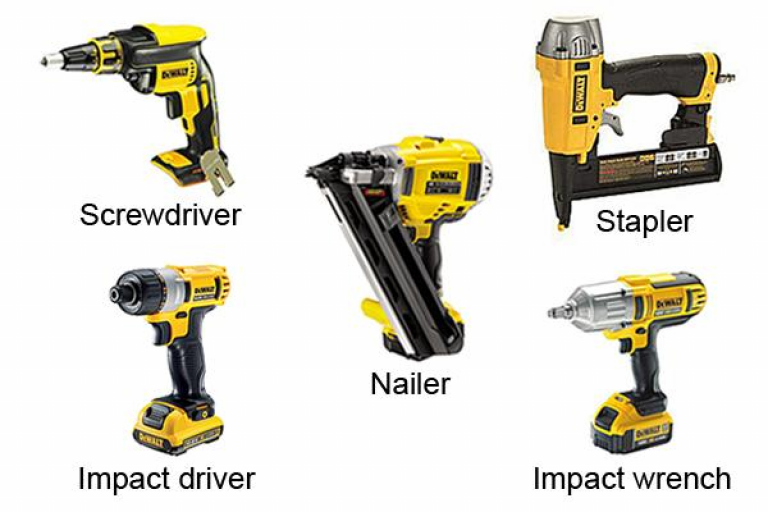 There are several types of powered screwdriver on the market, with some designed for specialist professional applications and others suitable for general use. They include: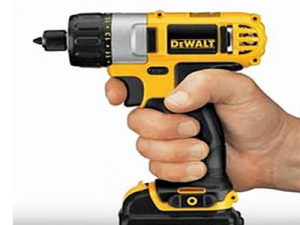 A compact cordless screwdriver is extremely versatile. You can use it for drilling holes as well as driving screws, so it's handy for many situations.
With its straightforward design, it's ideal for DIY users as well as a wide range of tradespeople.
See Introduction to DeWalt compact screwdrivers for details.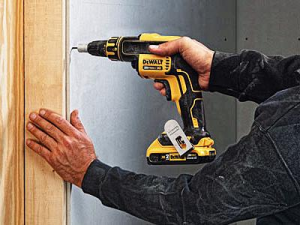 A drywall screwdriver is a designed for rapid, large-scale fitting of plasterboard, also known as drywall.
For high-volume work you can use it with a collated screw magazine attachment (available both separately and as a kit), which turns the driver into a quick-fire screwgun.
See Introduction to DeWalt drywall screwdrivers to find out more.
Motion Activated Screwdriver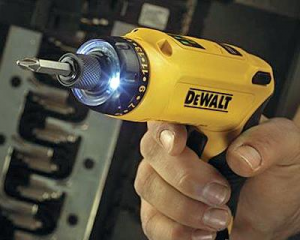 Also known as a gyroscopic screwdriver, this tool is designed to react to the movement of your wrist, providing a precise level of control over the tool's speed and direction.
It is intended for light-duty applications that would normally be completed with a manual screwdriver, and is ideal for repetitive close-up work requiring a high degree of accuracy. See Introduction to DeWalt Motion Activated Screwdrivers for more details.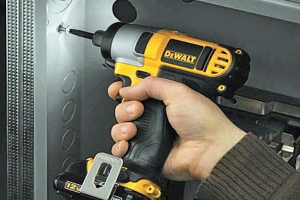 An impact driver offers a good level of torque and power, and is chiefly intended for driving large screws and bolts into tough materials – although it can also be used for drilling holes. This type of tool is ideal for large-scale repetitive projects demanding speed and efficiency.
It is smaller and lighter than a drill driver, causing less fatigue, so can be used for long periods of time. See Introduction to DeWalt Impact Drivers for more information.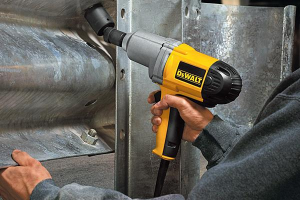 An impact wrench is an extremely powerful high-torque tool used in conjunction with socket attachments to tighten or loosen large fastenings such as wheel nuts and bolts.
It is essential in the field of vehicle manufacture and repair, and is also used in factory assembly lines and on construction sites.
See Introduction to DeWalt Impact Wrenches to find out more.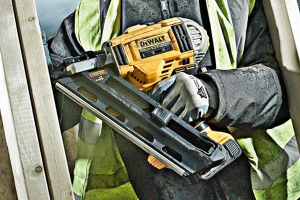 Also called a nail gun, this is a heavy-duty power tool that will let you drive thousands of nails in a single day. As well as providing more precision and consistency than a manual hammer, a nailer is quicker and far less tiring to use.
It will also produce a smoother, more professional finish because it can shoot the nails below the surface of the wood without leaving any dents around the point of entry. For more details see Introduction to DeWalt Nailers.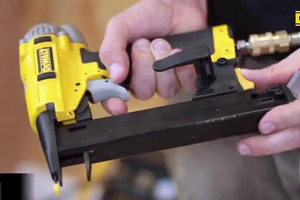 A stapler, also known as a staple gun, is designed to drive metal staples into wood, textiles and a variety of other materials. It is generally only used in places that won't be visible afterwards.
It comes in various sizes and is used in many areas including furniture making, upholstery, roofing, carpentry and construction. Some staplers can also drive nails and tacks.
See Introduction to DeWalt Staplers for further information.