Introduction to DeWalt Compact Screwdrivers
Advantages of a Compact Screwdriver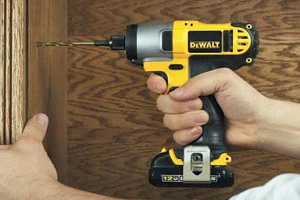 A compact cordless screwdriver is extremely versatile, with many plus points over larger power tools.
You can use it for drilling holes as well as driving screws, making this type of tool convenient for many situations.
It's popular with a range of tradespeople including electricians, kitchen and bathroom fitters, carpenters and maintenance technicians. The straightforward design also makes it ideal for DIY use.
What to look for in a Compact Screwdriver?
Screwdrivers can offer a whole range of features. Some useful ones include:
Small and lightweight design
Torque control
Powerful motor
Fast bit change
    Bright LED worklights
Ergonomic grip
Fast-charge batteries
Small and Lightweight Design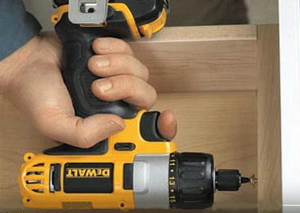 At only 158mm long and 190mm high, the DeWalt DCF610 screwdriver is compact enough to use in many tight spaces where a full size drill wouldn't be practical.
And as the tool weighs less than 1kg even with the battery fitted, it won't tire out your arm in a hurry and can be tucked into a drawer, tool belt or glove box for emergencies.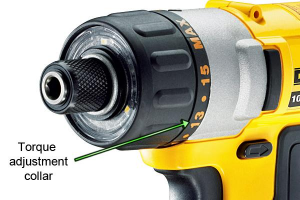 More control gives better results. DeWalt compact screwdrivers include a torque adjustment collar, which enables you to alter the amount of torque (turning force) being delivered when inserting screws.
This lets you drive screws to the right depth every time, giving consistent results and avoiding over-tightening.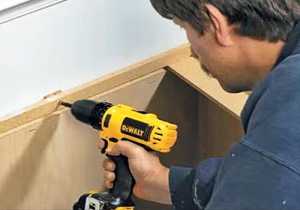 Although these screwdrivers are compact and lightweight, they can still pack a hefty punch.
They provide a no-load speed of up to 1,050rpm and 8Nm of torque, enabling you to tackle tough tasks even in cramped conditions.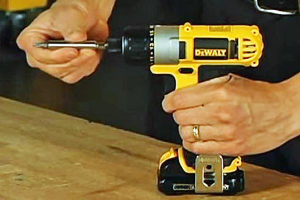 With single-handed keyless chuck loading, you can change bits quickly and easily by simply pushing in the bit without even having to rotate the chuck sleeve.
The bit-holder accepts ¼ inch (6.35mm) bits, which are an ideal length for reaching into small spaces.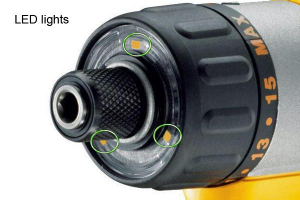 There are no fewer than three bright LED lights clustered around the chuck, resulting in a halo ring that provides highly effective illumination – ideal for using under kitchen worktops, in attics, underneath floorboards or in any other poorly lit areas.
The lights will remain on for around 20 seconds after you have released the trigger.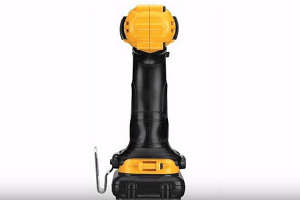 To reduce fatigue and allow you to get into tight spaces, the screwdriver features a slimline, ergonomically designed rubberised overmoulded handle.
This allows you to comfortably hold the tool for prolonged periods of time. It also makes it easier to work in small spaces.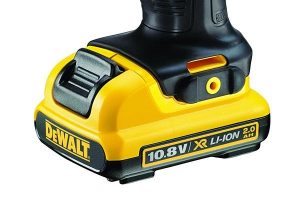 The DeWalt DCF610D2 cordless screwdriver is supplied with two powerful yet lightweight 10.8V Lithium-Ion battery packs which each take only 40 minutes to fully charge.
You can use one pack while the other is charging up, so you'll never be kept waiting.