How to read inside micrometers and depth micrometers?
Depth micrometers and caliper-type inside micrometers are read in a different way to outside micrometers because their scales work backwards.
Guide to Reading Micrometers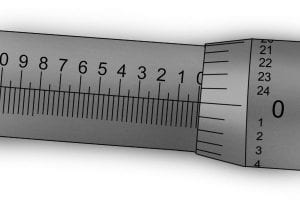 Both the main scale and thimble scale are graduated in the same way as the scales of an outside micrometer.
However, the numbers on each scale are in reverse order.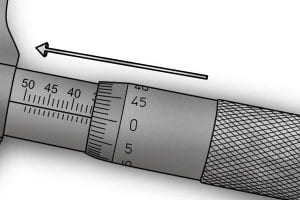 With both types of micrometer, as the thimble is turned, it travels towards the bottom of the sleeve, hiding values on the scale.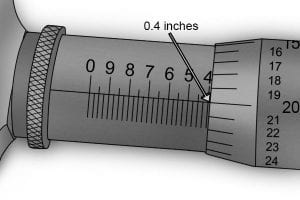 When reading a depth micrometer or inside caliper-type micrometer, the value shown on the main scale is the first number hidden by the thimble. 
In this example, the first number hidden by the thimble is 0.4 inches.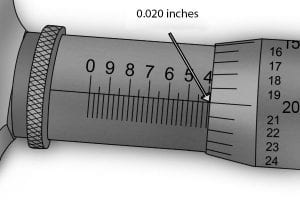 The thimble scale aligns with the index line at 0.020 inches.
So the complete reading is 0.4 + 0.020 = 0.420 inches.