What are the parts of a tap?

Taps are everywhere, in your kitchen, bathroom, utility, garden and anywhere that you have access to water. Although we are surrounded by them, lots of people don't know what are the parts of a tap. In this easy article, we walk you through all the parts of the tap.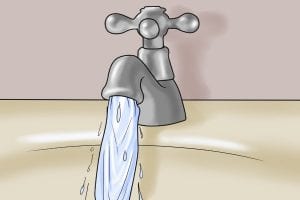 The tap is the part of the fitting that controls the flow of water into the basin. The tap (or taps) are connected to the basin and supply pipes via the tap tails.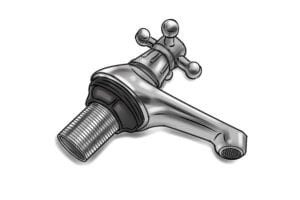 Tap tails are threaded pipes that are inserted through the holes in the basin, sink or bath. The tap backnuts screw onto the tap tails and secure the tap in place.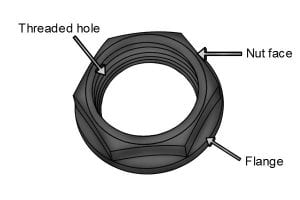 Tap backnuts are hexagonal nuts with an integral flange and are used to secure a tap fitting to a basin, sink or bath.
Tap back nuts are typically made from hard polyvinyl chloride plastic (PVC), brass or steel. Budget back nuts tend to be made from PVC and better quality ones are made from brass.
You may find some made from steel, but these tend to be older and less common.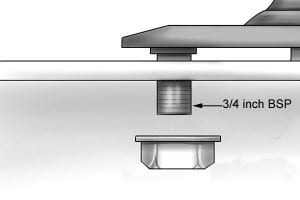 Tap backnuts typically measure either 27mm or 32mm AF (across flats), though they are more often described as being either 1/2 inch or 3/4 inch.
The imperial measurements used to refer to the internal diameter of the threaded pipe they attach to, though this is no longer the case. The 1/2 and 3/4 inch measurements are the most commonly referred to when talking about nut size, though it is useful to know the AF measurement too. 
If in doubt you can measure them, a 1/2 inch BSP thread will measure approximately 21mm and a 3/4 inch BSP will measure approximately 26mm.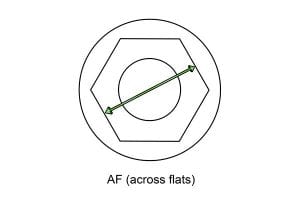 AF stands for "across flats" which is the measurement from one flat side of a nut to the opposite flat side. On most tap backnuts this will be either 27mm or 32mm (1 or 1 1/4 inch)
There can be some confusion here as some manufacturers will state the AF dimensions of a nut or fitting, whereas others may state the BSP (British standard pipe) measurement.
British Standard Pipe (BSP)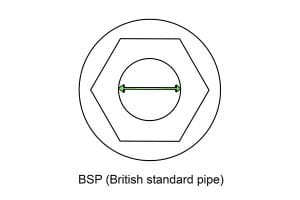 BSP stands for "British standard pipe" and is an internationally recognised standard of screw thread types and sizes.
The BSP dimensions for tap back nuts or fittings are typically 1/2 inch or 3/4 inch BSP.
1/2 Inch and 3/4 Inch Fittings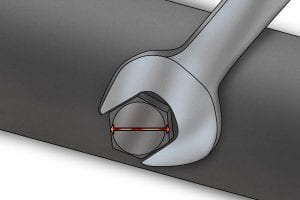 Most tap backnuts will have a BSP measurement of 1/2 inch or 3/4 inch and an AF measurement of either 27mm and 32mm. So, as long as your basin wrench can accommodate nuts of 27mm or 32mm, you should be fine.
When ordering a tool, it is best to ask for basin wrench with 1/2 and 3/4 inch jaws.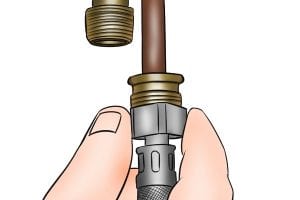 Tap connectors are hexagonal nuts that connect the supply pipes with the tap tails. A fibre washer helps to create a watertight seal. Rubber washers are also used in some fittings today.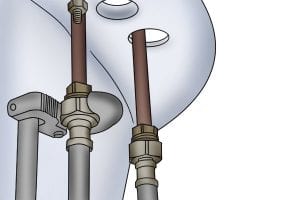 A supply pipe is the pipe that carries water from the mains supply to your tap. They are connected to the tap tails via the tap connectors.
There are typically two supply pipes – one for hot water and one for cold water.