What are the parts of a digital thermometer?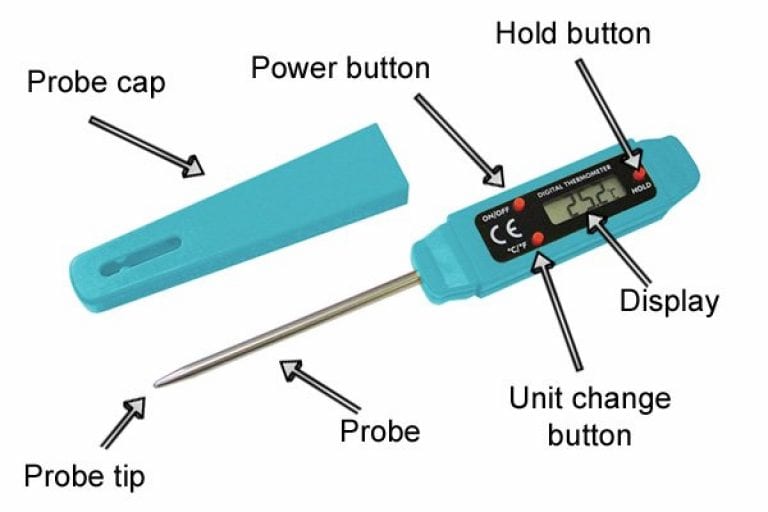 There are several parts that make up a digital thermometer, these include the probe cap, probe tip, probe, power button, hold button, unit change button and the screen display.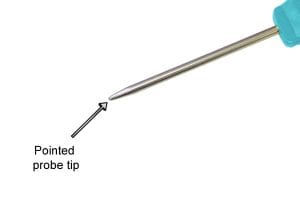 The probe on a digital thermometer is generally long and thin, with a pointed tip so it can penetrate into the centre of some objects.
As only the tip detects temperature it is left bare, although the rest of the probe may be plastic coated.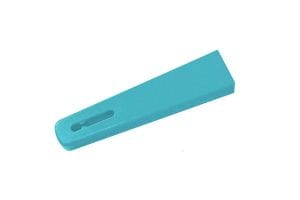 The cap protects the probe when the instrument is not in use. Not all digital thermometers are provided with one. 

The display is LCD (liquid crystal display) and will show the temperature, generally to one decimal place. A minus sign will appear for readings lower than zero.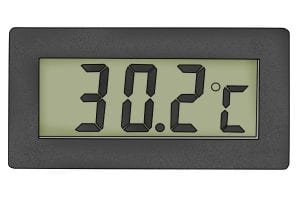 The hold button allows the user to keep the reading on the screen or display the maximum reading of that session. How this works depends on the model, read the instructions provided to clarify.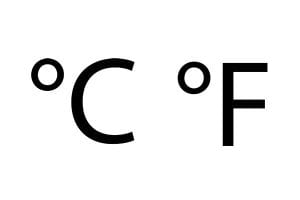 This allows the user to change the reading between degrees Celsius and degrees Fahrenheit.