What are the different types of laminate underlay?
Choosing the right underlay for your new flooring, whether it is carpet or laminate, is so important in order to get the most for your money. Unfortunately, it is not a 'one size fits all' situation when it comes to underlay, and before you choose which is best there are several things to consider. In this article, we talk you through what are the different types of laminate underlay and how to choose the best underlay for your property.
Why do you need laminate underlay?
It is often thought that underlay is just a buffer that separates the flooring from the subfloor. In addition to providing a barrier, underlay is known for its benefit of leveling a floor before a laminate floor or carpet is laid. However, high-quality underlay offers so much more if you make the right choice. The right underlay can provide extra benefits such as sound proofing, insulation, moisture regulation and some even can assist technology such as underfloor heating systems.
What you need to consider before choosing underlay?
As we mentioned before, choosing the best underlay for laminate depends on a range of different things. First of all, you need to take into account what your material the sub-floor (which is flooring lingo for the bare floor) in your property is. There are typically only two sub-flooring materials and they are concrete and timber. It is important to take this into consideration before purchasing your laminate underlay, as concrete floors will need a concrete underlay with a built-in moisture barrier.
Saying this, you can use a concrete underlay with built-in moisture barriers on timber floors without issue. On the other hand, you cannot use underlay built for timber flooring on concrete subfloors – this is because of the lack of a moisture barrier. This barrier is important as it prevents the moisture released by concrete subfloors being absorbed by the laminate planks, prolonging the lifespan.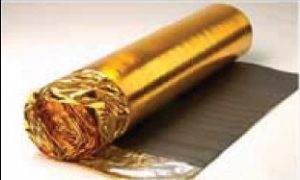 Mainly favored for use of non-ground floors between rooms, acoustic underlay helps reduce the sound made by footsteps from encroaching on the room below. This is why it is an increasingly popular choice of underlay for use in bedrooms or areas of large foot traffic.
Acoustic underlay works through reducing the transfer of noise from floors through to other rooms due to the design and material used. If you are looking for a laminate underlay for higher-level flooring where there will be high foot traffic or there are issues with sound traveling, we recommend sonic gold underlay.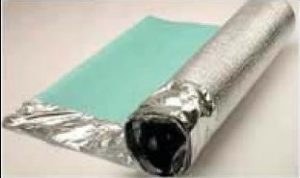 Similar to acoustic underlay, insulation underlay provides its own (fairly obvious) advantage to being used. This type of laminate underlay adds an extra layer of insulation to rooms and works through reducing the amount of heat that can escape through the floor. Insulation underlay is relatively affordable and is commonly used to help make rooms and spaces cozier by maintaining the heat within the room.
It is important to note that this type of underlay prevents the heat from escaping through the ground and does not assist underfloor heating to heat the room. See our section on underfloor heating underlay below to find out more.
General Low-Priced Underlay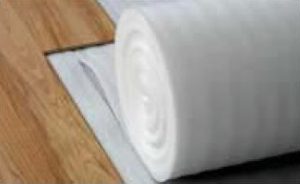 As with most building materials, there are cheaper alternatives that just do exactly what it says on the tin and there is no exception when it comes to laminate flooring underlay. Most retailers will offer budget underlay alternatives which work perfectly fine, however, they do not have the extra properties that come with the more expensive options.
Our one top tip at Wonkee Donkee is that if you do choose to go for budget laminate underlay, ensure that you fit it to a professional standard to maximise its effectiveness.
Underfloor Heating Underlay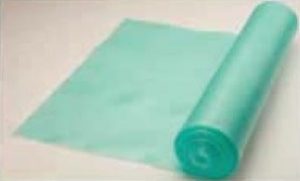 Most laminate underlays are relatively thick and use the same rating commonly used in quilts called the tog rating. Underfloor heating underlay is manufactured to a low tog rating which allows for the heat generated by the system to feed through the flooring and help heat the room. If you use a laminate underlay which has too high of a tog rating (such as insulation underlay) the heat won't be able to effectively filter through the flooring.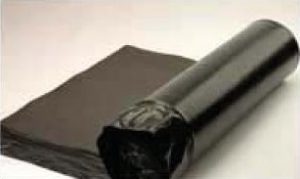 Another consideration that you need to make before choosing your underlay is the level of the dampness of your property and your subfloor. More commonly this occurs in concrete or stone flooring where moisture can be released. Installing a damp resistant underlay prevents moisture from seeping through the underlay and causing damage to your flooring. There are a lot of different designs of damp resistant underlay, with some having membranes that sit within underlays and others that sit beneath. Our recommendation is to always install some sort of damp proof membrane with the underlay of any laminate floor on top of concrete.