DCS520T2 XR FlexVolt Plunge Saw 18/54V 2 x 6.0/2.0Ah Li-Ion
DEWDCS520T2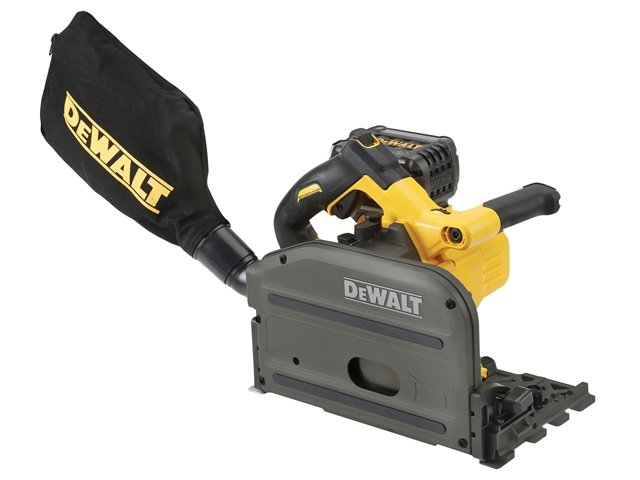 The DEWALT DCS520 XR FlexVolt Plunge Saw has a brushless, heavy-duty motor which offers the same power as a mains tool. Making it perfect for plunging into wide variety of materials whilst offering consistant speed and an accurate cut under heavy loads.
It features an anti-kickback system which allows the user to go about cutting tasks with no fear of injury. It will also achieve 90% extraction when fitted to an extractor and used with the closed guard, making it a perfect choice for mobile plunge cutting on site.
DCS520T2: 2 x 18/54 Volt 6.0/2.0Ah XR Li-ion Batteries.
DCS520N: Bare Unit, No Battery or Charger.
Specification
No Load Speed: 2,500-4,200/min.
Depth of Cut: @90º: 59mm, @45º: 44mm.
With Guide Rails: @90º: 55mm, @45º: 40mm.
Blade: 165x20mm Bore
Bevel Capacity: 47
Weight: 4.7kg