EXT Wood Preserver Gold Star Ebony 5 Litre
BKFNGSWPEB5L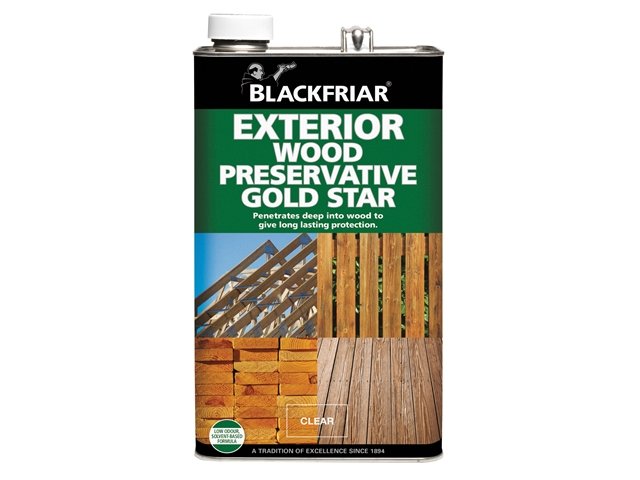 Blackfriar EXT Wood Preservative Gold Star is a solvent-based wood preservative for use against wood rotting fungi and the eradication and protection against wood boring insects. Suitable for fences, sheds, cladding and most external timber. Its colour fast formula makes it ideal for use under Blackfriar Anti-slip Deck Coating on timber decking.
HSE approved.
Application Method: Brush.
Coverage: 5m²/L/Coat.
Re-coatable: 24 hours.