Exterior & Interior Metallic Paint Bright Gold 500ml
CASMPBG500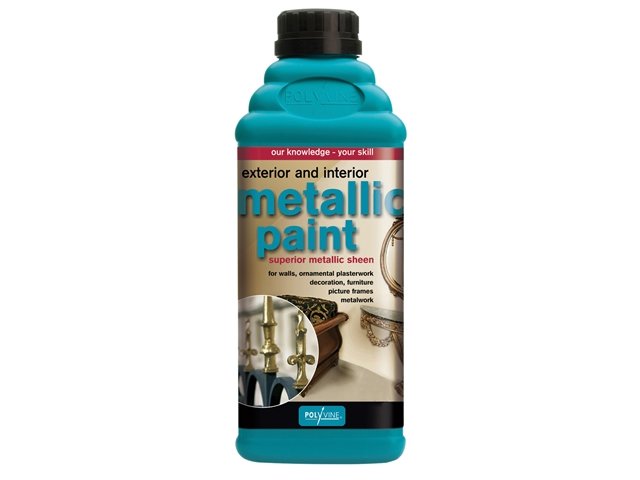 The Polyvine Metallic Paint produces a completely realistic metal finish for interior and exterior use that does not tarnish or fade. Brushes on easily, giving a rich deep colour, creating a subtle metallic sheen. The unusual mica pigment dries to a genuine metallic sheen which can be polished to a high shine.
It has a rich deep colour and very good covering power, ideal for a wide range of applications. It is highly durable and is heat and water resistant, being easy to apply, with good brushing and spreading properties.
Ensure all surfaces are sound, clean, dry and free from rust and contamination. Use a similar base coat colour to greatly increase the covering power. Ensure the product is well mixed and apply 2-3 coats as required, with a good quality brush.
Porous Surfaces: Prime and seal first with a suitable primer.
Previously Painted Surfaces: Lightly abrade before application to provide a key.
Non-Porous Surfaces: Prime first with a suitable primer.
Metal Surfaces: Prime first with a suitable primer.
Drying Time: Up to 2 hours (Depending On Ambient Temperature).
Recoat Time: 4 Hours.
Coverage: 8m².