CSM300 Precision Combination Set 300mm
MAWCSM300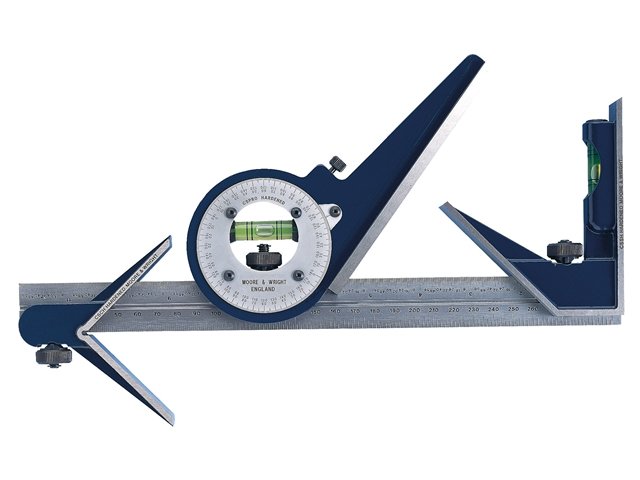 The Moore & Wright CSM Precision Sets are supplied with a rule (graduated both sides), Protractor head, Square head and Centre head. The datum faces are fully hardened and ground to resist wear. There is a centrally mounted protractor vial allows unrestricted viewing and the protractor has full 360° scale plate, graduated 0° – 180° – 0°. The protractor is also fitted with a satin chrome scale plate.
The precision rules have been fully hardened and tempered with deeply etched graduations on both sides for ease of reading and long life. It has a unique rule clamp that allows positive location and clamping and a clipped corner on rule to maximise capability
Square Head offers the following fixed angles: 15°, 30°, 45°, 60°, 75° and 90°.
Centre Head offers a fixed 90° angle, for finding the centre of round bar stock up to 120mm diameter.
MAWCSRM600 & MAWCSRME24 are rules specifically designed for use with the Combination Sets (MAWCSM300 & MAWCSME12).