Industrial Swingback Steps Open 1.73m Closed 1.89m 8 Rungs
ZAR49608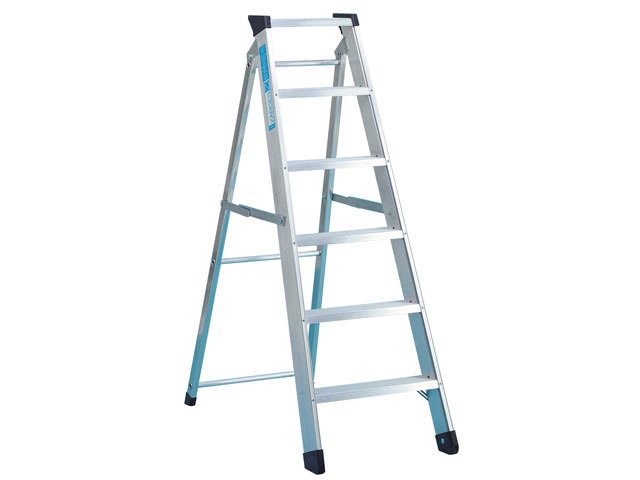 The Zarges Industrial Swingback Steps have high strength for regular use and are the ultimate builders stepladder.
The stepladder has a patented 7-point connection between tread and stile with reinforcing support rod through the centre of the tread. For safety, the ladder has non-slip rubber feet and large serrated treads. Smooth box section stiles ensure a comfortable hold, with no sharp edges. Optimal stability is provided thanks to locking side bars on both sides.
All sizes conform to EN 131, 150kg rating and BS 2037 class 1, 175kg rating.
Comes with a ten year guarantee.