Fibreglass Swingback Steps Open 2.15m Closed 2.38m 8 Rungs
ZAR300518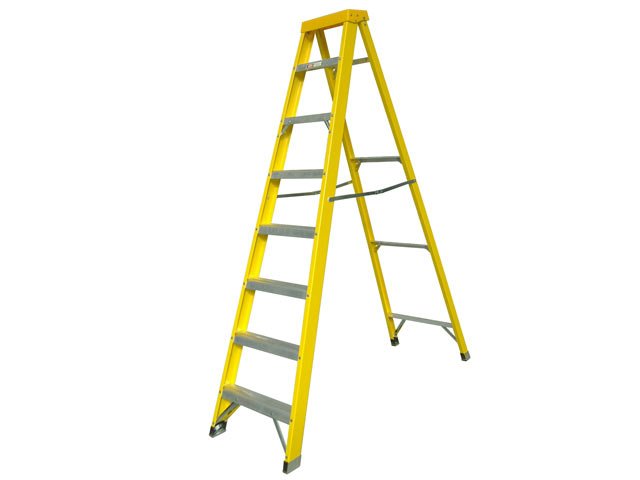 The Zarges Fibreglass Swingback Steps have non-conductive, glass reinforced stiles making them ideal for electrical contractors.
The stepladder has strong, locking side arms and double riveted, non-slip feet. Its aluminium treads are also double riveted for extra durability.
All sizes conform to EN 131 standards and have a 150kg rating.