Quick Drying MDF Acrylic Primer Undercoat 1 Litre
BKFMDFP1L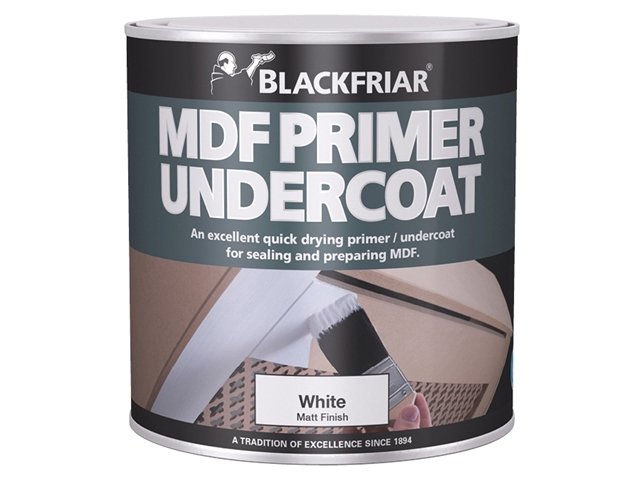 Blackfriar Quick Drying MDF is a primer and undercoat especially designed for use on MDF. It's easy to use and dries quickly so you can prime, undercoat and finish all in one day. It can be overcoated with a choice of finishes including gloss, emulsion and satins.
Perfect for pre-decoration and has a white finish.
Application method: brush, roller & spray.
Coverage: 14m²/L/Coat.
Touch Dry: 1-2 hours.
Hard Dry: 3 days.
Recoatable: 4 hours.