RCF2 California Framing Hammer All Steel Milled Face 540g (19oz)
VAURCF2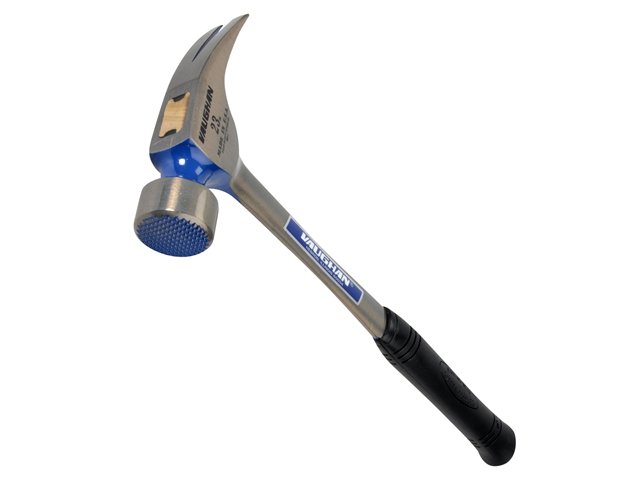 This Vaughan California Framing Hammer with polished California Framer style head and round neck and face. Forged from high carbon steel and with patented Shock-Blok™ plug in its head, using hickory and rubber to absorb shock.
An exclusive air cushioned, slip-resistant grip provides comfortable use. Available with plain or milled faces.
Sizes: 540g (19oz) and 650g (23oz).
Made in the USA.