Quick Dry Step & Tile Paint Gloss Red 2.5 Litre
RUSSTPGR25L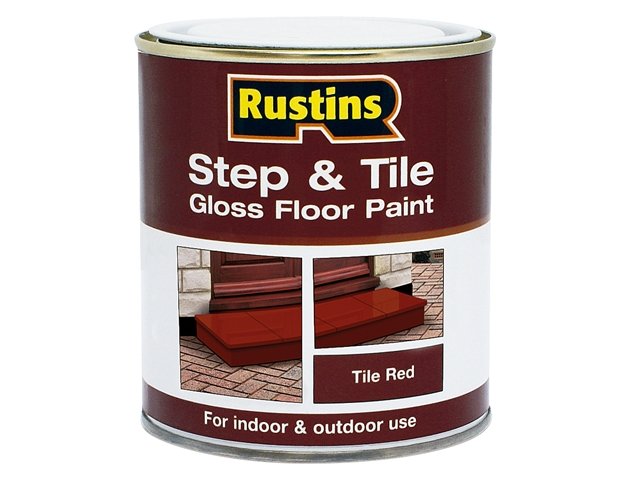 Rustins Quick Dry Step & Tile Paint is a high-performance interior and exterior gloss paint for tiles, concrete and bricks. It is quick drying, hard-wearing and weather-resistant.
Not recommended for use on glazed or quarry tiles.
To apply, use a good quality brush. 2 coats are usually sufficient. Sand lightly between coats if needed. Do not apply outdoors if rain is imminent, and do not use below 10°C.
Drying time: Approx 4-8 hours
Recoat: 6-8 hours
Coverage: 14m²/L