DDM1 2 Speed Core Drill Machine 1200W 110V
MRCDDM1110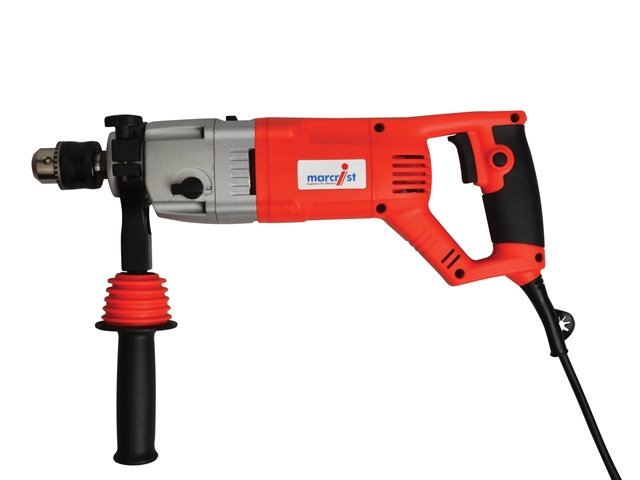 Marcrist DDM1 Core Drill Machine for drilling holes in wood, plastic, concrete, bricks, and stone. Has two speed settings, that are controlled with the flip of a switch.
Reduced vibration for protection against white fingers to allow a longer drilling time.
Specification
Chuck Size: 13/16mm.
Input Power: 1,200 Watt.
No Load Speed: 0-1555/0-3000/min.
Capacity: Core: 152mm
Weight: 3.8kg.
Sound Pressure Level LpA: 91 dB(A), KpA: 3 dB.
Sound Power Level LwA: 102 dB(A), KpA 3 dB.
Vibation Emmission Values:
Concrete: ah ID: 8.75 m/s2, K ID: 1.5 m/s2.
Metal: ah ID: 3.08m/s2, K ID 1.5 m/s2.