Rust Remover 125ml
LIBRR125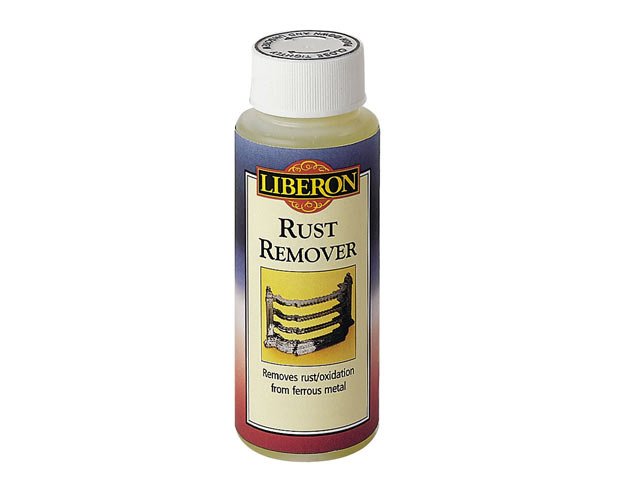 Removes rust and inhibits further oxidation.
Purpose;
Liberon Rust Remover deoxidises metal surfaces, removing rust and creating a barrier against oxidisation. It is suitable for use on ferrous metals, brass, copper and bronze. It can also be used to degrease and clean most metal surfaces prior to colouring with Liberon Antiquing Fluid, Haematite, Iron Paste or paint.
Performance;
– Liquid formulation for removing rust.
– Inhibits further oxidisation.
– Suitable for use on iron, steel and all ferrous metals.
– Usage: Interior.
Drying time: Minimum 24 hours.