3834-ARBR-11152QC 32-210mm Arbor-Quick Change
BAH11152QC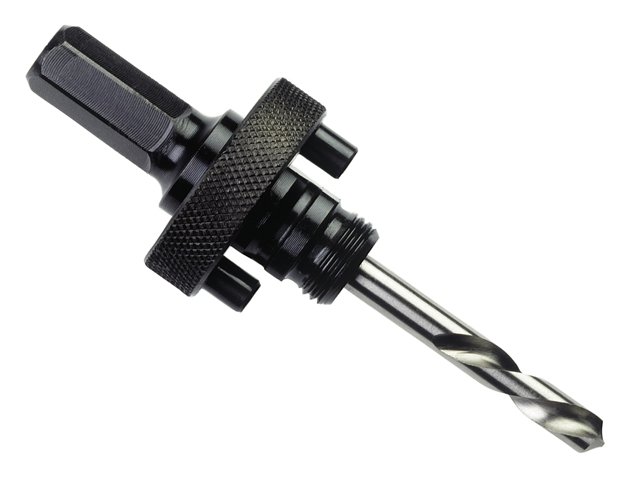 The 3834 Series Arbors are available in a range of sizes suitable for different chuck capacities.
Shank Size. 11.1 mm
The design of the 11152 arbor makes it suitable for 32-210 mm holesaws, it eliminates play and increases the strength of the holesaw by redistributing the load from the thread to the solid cap.
These are to be used with hand held machines and, when operating with high work load, in static machines.