83/50mm Chrome Plated Brass Padlock Carded
ABU8350C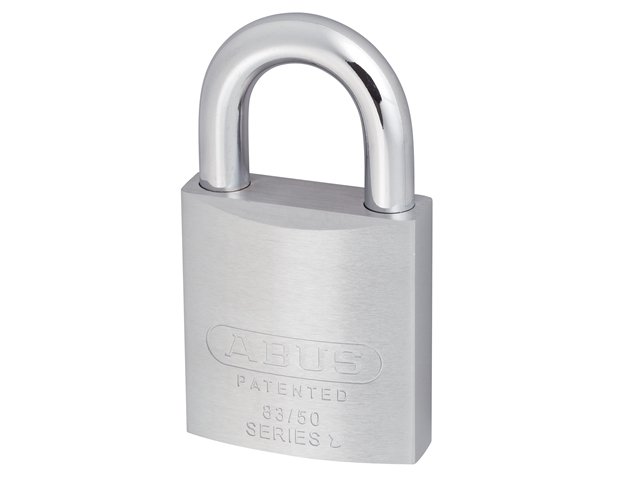 The ABUS 83 Series Padlocks have a chrome plated, solid brass body and a hardened alloy steel shackle with a NANO PROTECT™ coating. Fitted with a 6-pin tumbler cylinder that features anti-pick mushroom pins, rust-free components and a patented pinning window.
The padlock is fitted with a patented 'Z-Bar', can be adjusted to operate key retaining or non-key retaining, automatic locking or key to lock.
Can be made to sample key or master-keyed on request.