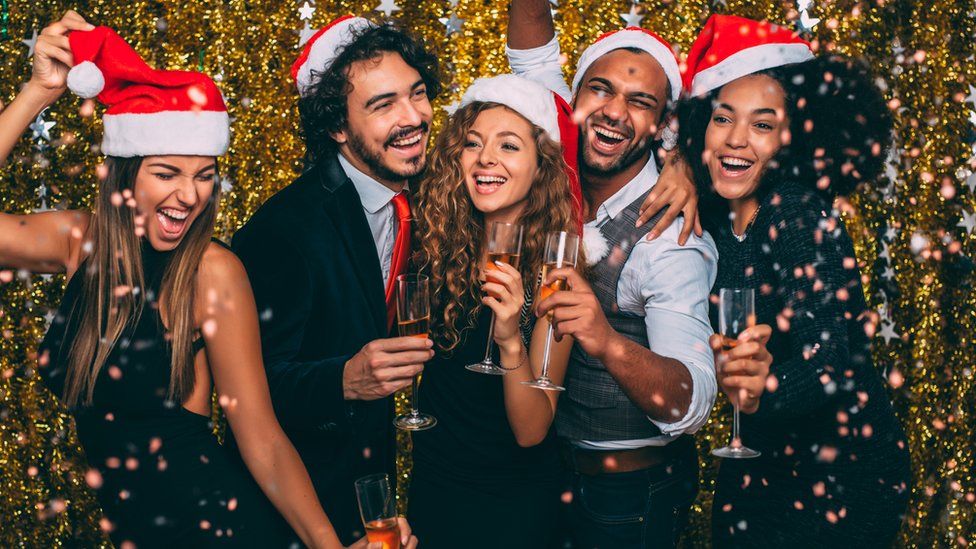 How to Throw the Perfect Holiday Party Every Time
Christmas is the time of the year for get-togethers, for catching up with friends and family, for giving gifts, and for spending quality time with people we miss. This makes it the absolute best time of the year to host a party. Here's how.
Keep drinks simple.
Fancy cocktails are great, but they take a long time to put together. Your guests are there to see you and hang out, not to stand around while you make them drinks with ten ingredients.
Forgo individual cocktails in favor of big bowls. You can make a large batch of your chosen festive cocktail, or go for a traditional fruit punch, or both if it's that kind of party! Stock up on easy-peasy beers and wines, too.
Fuss-free food.
All of the best holiday parties have a whole range of food options, but that doesn't mean you have to spend hours over the stove, or be dashing in and out of the kitchen every five minutes to check on something. Make as much stuff as you can ahead of time and reheat, or stick to one-pot meals that can be dished out when it's time to eat. It's also a good idea to minimize the amount of crockery and cutlery you need – less washing up!
Go outside.
Your backyard can still play a part even when it's cold. Try an awning, fire pit, or patio heaters to bring the cozy atmosphere of inside into your outdoor space. What's more Christmassy than being outside in the snow?
For awning and patio covering ideas, check out www.royalcovers.com
Pick a fun them.
This is because everyone loves costume parties, especially during the holidays! Go all-out with a Santa and elves theme, keep it classy with more of a 'winter wonderland' vibe, or if it's very cold, stick with festive sweaters. You could also make the theme part of your gift-giving. For example, everyone has to bring a pair of fluffy festive socks to give to another guest.
Keep it traditional.
Every family has their own Christmas traditions, so why not make sharing them part of your holiday party? Whether it's a specific food, a specific game, or a specific gift-giving routine, ask each guest to bring a tradition to the party for a fun way to keep them alive.
Go big on the atmosphere.
Don't call Christmas 'the most wonderful time of the year' for nothing! Make the most out of the festive mood with candles, low lighting, Christmassy incense (or scented candles if you prefer), and if you have one, an open fire.
For music, don't be afraid of sprinkling a Christmas song or two throughout the playlist. Just make sure you also include plenty of modern favorites, too. That way, you maintain the festive vibe without it feeling too cheesy.
Clean before bed.
You don't have to get the place sparkling clean, but it's a good idea to take out any trash and clean up spills before hitting the sack. That way, your house won't smell when you wake up, and you've minimized the risk of food or drink stains.